Better than a regular boor camp!
We personalise exercises to suit your individual goals and needs
Best Port Botany boot camp? We have the answer! Our small group Personal Training is better than boot camp, it is small, intimate and much more personalised than a large, generic boot camp could ever be. We take the time to get to know each one of our clients and their individual needs. You will only ever do the right type of exercise at the right intensity for your unique goals.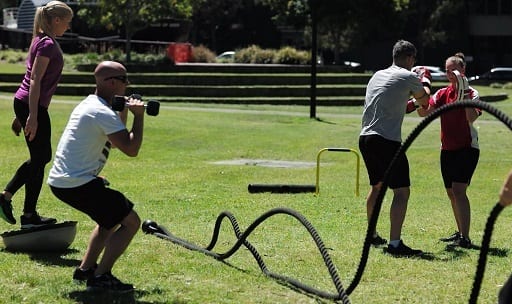 Small group size
Our small group Personal Training in Port Botany has all the boot camp exercises you love, all the fun, motivation, functional training, HIIT, boxing, kickboxing and more. But with the small group size if you have any special requirements, health conditions, injuries or if you're just a bit nervous or unsure what to do, you can rest assured you will get the personal attention you need. Our Trainers know thousands of modifications to suit any need, and can tailor make the session for you, and group you with other like-minded individuals.
Convenient and affordable
If we don't have the right type of group or availability at the times you need, you can even make your own small group session! Grab a small group of friends and family, and you can book in a Port Botany Personal Training session instead of a Port Botany boot camp. Your Trainer can come to you at the time and location that suits you best, and then you can share the cost between you! Convenient and affordable.