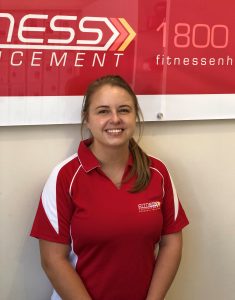 Meet our Trainer Hayley!
Hayley is an experienced Personal Trainer with a passion for helping people with their health and fitness.
Qualifications
Certificate 3 and 4 in Fitness
Bachelor's Degree in Sports and Exercise Science
Personality and experience
Hayley has a friendly and caring personality, and with 4 years of Personal Training experience from New Zealand, she is ready and keen to get her clients the results they want! Hayley can help clients with varying fitness levels, goals and abilities. She is a highly professional Trainer with a black belt in Taekwondo, plus she used to manage a boxing gym back in New Zealand, so she'll be able to take her clients through some awesome boxing sessions too!