Functional fitness with personal attention
With Fitness Enhancement Small Group Personal Training, you'll never be just another number in the crowd. In our 100% private and boutique studio located in the heart of Wooloongabba at 35 Balaclava St, you can ensure your comfort and privacy, as well as getting the close personal attention you deserve. Training in a small group not only makes Personal Training affordable, it makes it more likely you'll achieve your goals, as you develop friendships and accountability to your teammates. Studies have shown that small group team training gets better results compared to big groups of 45 people or so. That's why our functional HIIT classes are capped at 8 people max!  No matter your fitness level, injuries or different goals, your Personal Trainer is able to cater every session to suit you. With the help of our amazing heart rate monitoring system, we have the tools to make sure every person trains in the right zone for them, every session.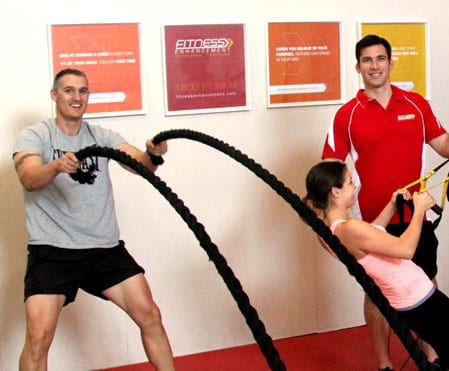 Small group HIIT classes
While our brand new studio and timetable (we have heaps of times on and are starting more, ask us when) suit most people, maybe they're not quite right for you. We have a lot of ways we can cater to you, including in our studio and mobile sessions around Brisbane. Why not make your own team to have your own Small Group HIIT Personal Training session? Or you could choose to include friends and family in your one-on-one Personal Training session so you can share a private session with your partner or family for just a small fee. It's a cost-effective way to get fit at a time and location that suits you. You could even round up a bunch of workmates for a weekly after-work session – it's a great team-building activity!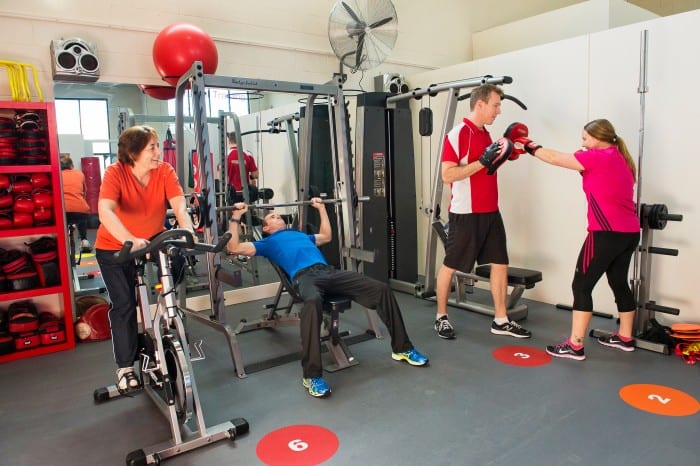 Unlimited training for only $40 a week!
Forget training with 45 people in a group for $60 a week like some places, our groups are capped at 8 people and are as little as $40 a week for a much as you want! It's the personal attention you need for the results you deserve! The one downside of small classes is they are filling fast, so don't delay, book a free consultation below now!