Personal Training that's "Personal"
Unlike a Gym, or other Personal Trainers, we don't do "one size fits most" programs. Every session will be customised around you, your goals, your strengths, your weaknesses, your likes and dislikes. You are never too unfit or too big to start! All you need is your backyard, lounge room or the great outdoors in a park of your choice. Your male or female Mobile Personal Trainer will bring all the fitness equipment you need to shed the kilos and become the fittest you've ever been in your life.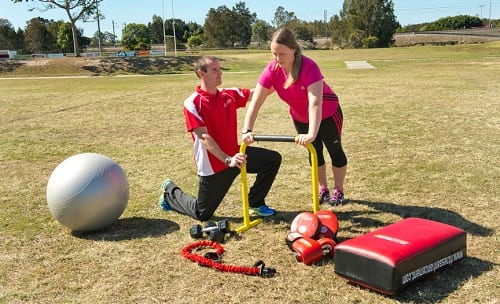 The Experience You Need
Fitness Enhancement Personal Training has been in business since 1999 and has Personal Trainers Gold Coast, Melbourne, Adelaide, Sydney, Newcastle, Sunshine Coast and Brisbane wide. Our experienced Personal Trainers know thousands of exercises so you will get more variety and more results than a fully equipped Gym. We've had some of our in home and outdoor Personal Training clients for years and they've never done the same workout twice! There's no expensive Gym memberships, all you pay for are the sessions you're planning on doing. See our FAQ for details. You can even share your sessions with friends to bring the cost down! Use your sessions whenever, wherever, however and with whoever you like.