The perfect Gym alternative!
Our mobile Personal Trainers will bring the workout to you anywhere in Sans Souci!
Where can you find a Sans Souci gym that suits your needs? You have options no matter whether you're looking for a women's gym, a health club, a traditional weight training gym or circuit style facility. With so many choices how can you decide which one is best for your needs?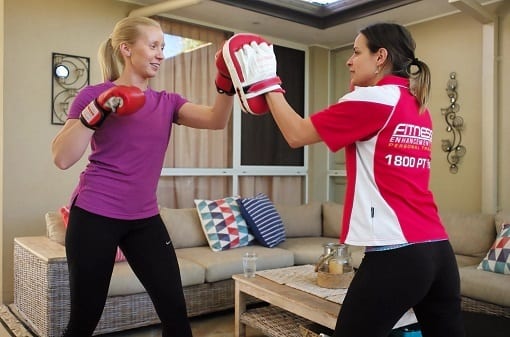 A Gym that comes to you
What about a gym that comes to you, so you never need to motivate yourself to leave home or battle traffic? You never need to pack the kids up and try to coordinate with crèche hours. You don't need to compete with a crowd to access the favourite cardio machine. You don't need to remember what to do or how to do it, you don't even need your own motivation. The Sans Souci gym you are looking for is right on your doorstep! It's a Mobile Personal trainer who can come to you, bring all the equipment and all the motivation you need for a fantastic workout that is tailor made for your needs.
Educated and down-to-earth Trainers
Every Trainer is educated, qualified and friendly. They will dedicate each session to achieving your goals and make sure you stay accountable to good nutrition and good habits even between sessions. Where a Sans Souci gym gives you a facility, a Sans Souci Mobile Personal trainer gives you every tool you need to escape the excuses and stay motivated. See what you can achieve today with the help and guidance of a Mobile Personal Trainer on your doorstep.