Training with our Blacktown Westpoint Gym Personal Trainers
Choosing the right Personal Trainer for Your Gym fitness journey
Choosing the right Personal Trainer in a gym setting is critical for one's fitness journey; the right trainer can make a big difference. The right Gym Personal Trainer can break down your larger goals into smaller milestones, making them more manageable. At Fitness Enhancement, our Blacktown Westpoint Gym Personal Trainers can do just that. We can track your progress, monitor your performance, and make adjustments to your training plan as needed. This ensures that you are always working towards your goals and making progress.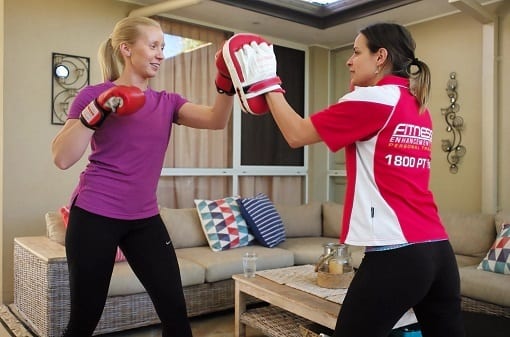 Personalised workout programs
Training with our Personal Trainers offers many benefits. All our trainers are qualified and experienced fitness professionals who are dedicated to helping you succeed. We will work closely with you to create personalised workout programs that are tailored to your specific goals, needs, and abilities. With our Blacktown Westpoint Gym Personal Trainers by your side, you'll receive the personalised attention you deserve.
Support, encouragement, and motivation
Our male and female Blacktown Westpoint Gym Personal Trainers provide expert guidance and instruction and serve as a source of support, encouragement, and motivation. Given that each individual is unique, we constantly adapt our approach to match each client's fitness level, preferences, and goals. So, embrace the power of personal training in a gym and start training with us today. Book your consultation today.