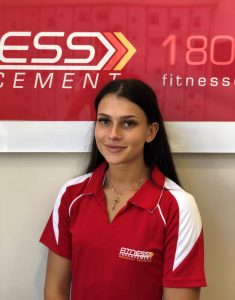 Meet our Trainer Georgia!
Georgia is a passionate and highly educated PT and an expert in disability fitness!
Qualifications
Bachelor's Degree in Biomedical Science (pathway to becoming a doctor)
Cert III and IV in Fitness
Experience
Georgia has 2 years of PT experience and trained clients with a wide variety of goals and abilities at gyms, however, her biggest passion is disability fitness. She's run one-on-one and group disability fitness sessions for two years and is looking forward to helping us expand our NDIS sector.
Personality
Georgia is very professional and has a caring nature. She is passionate about helping people and highly dedicated to getting her clients the results they deserve. Georgia will be working mainly in our Gold Coast Personal Training studio and can help a variety of clients with different abilities and needs!