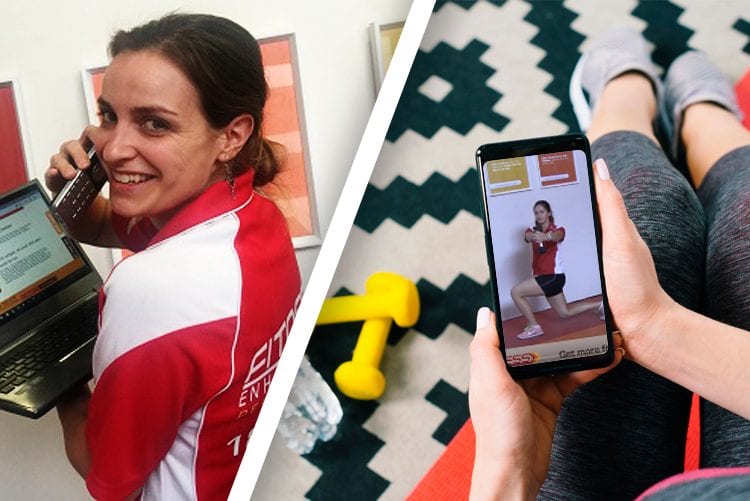 We're #1 in live in home Personal Training
We've been in business since 1999, we're Australia's largest in home Personal Training company, and we've been awarded the best in home Personal Trainers by the fitness industry. We're experts at getting you in shape face to face (video to video is still kinda face to face) in your own home.
Sure, we're all facing a new obstacle with Coronavirus and social distancing, but that's all it is. An obstacle. Browse around our site and see some of the obstacles we've helped our clients work around to get amazing results. We can help you overcome this new obstacle by training you live over video.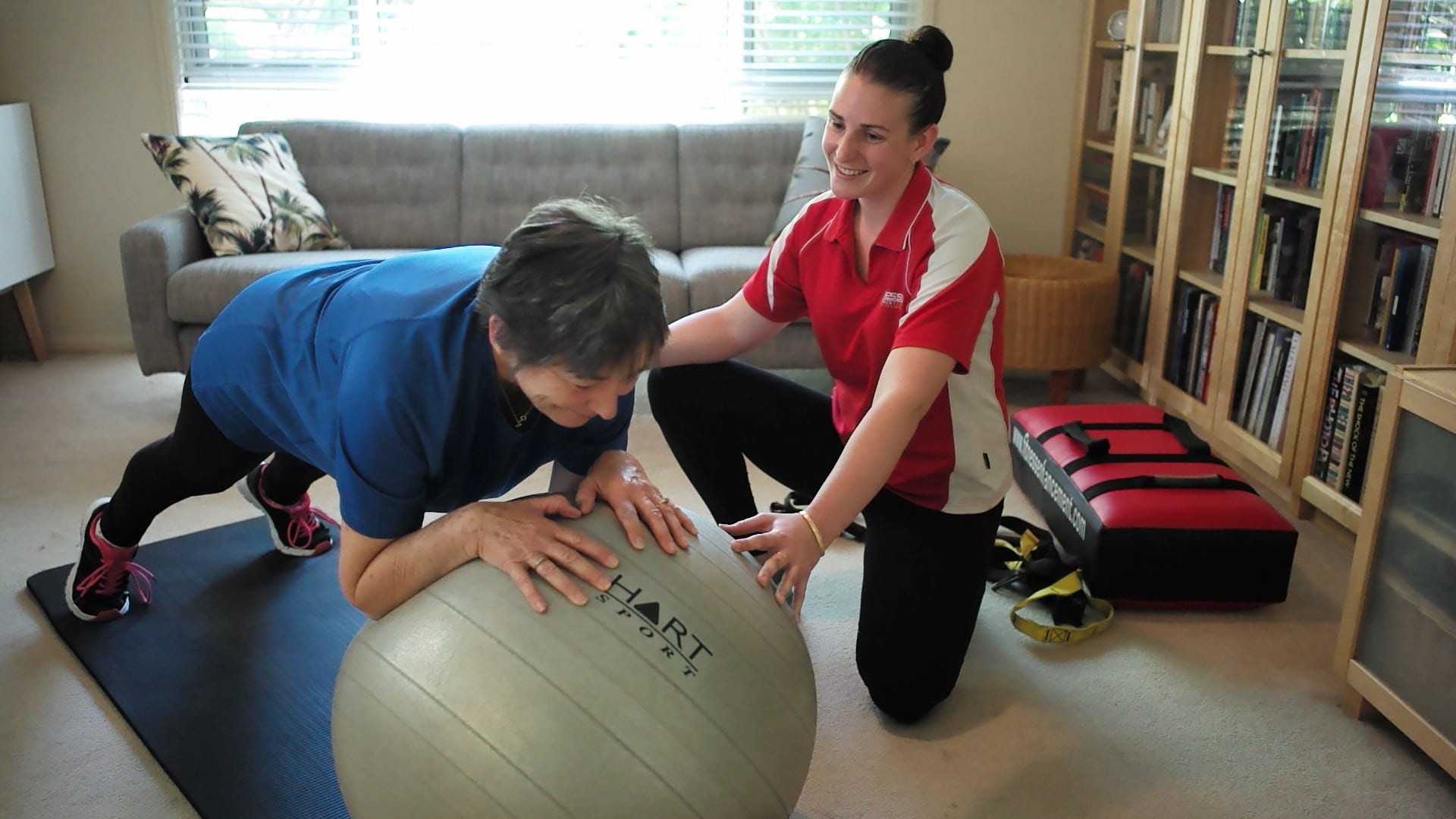 The technology to make it feel like we're really there
Let's face it, nothing beats in person, but if COVID-19 mean that isn't an option, our Online Personal Training or Video to Video Personal Training comes in a close second. After getting to know you via phone or video and quick form your custom made program with videos of each exercise will be added to your calendar by your Trainer.
You'll wear our optional heart rate belt when you train so we know exactly how hard you're working in each exercise. There's no point in just going through the motions if you're not getting the right intensity. There's no cheating here! Your Trainer will know if you did your workout, how hard you did it and of course if you didn't do it. Either way, you can expect to hear from him or her! It's Personal Training, we're just not there in front of you for every rep.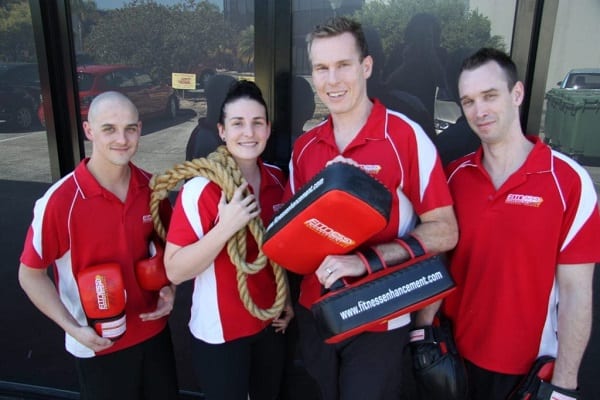 Real Trainers for real people
Your Online Personal Trainer is a real person that you can relate to. There's no artificial intelligence here, and we mean in both our software (it's not AI, it's a real Trainer making your program) and in terms of the "artificial" type of person many so called fitness gurus or celebrity endorsed apps. We're Australia's largest Mobile Personal Training company with a diverse range of Personal Trainers to ensure you have the right Trainer. For 20 years we've helped our clients overcome obstacles to achieve their goals. We may all now have a new obstacle we're facing, but we haven't found an obstacle we haven't been able to help a client overcome yet!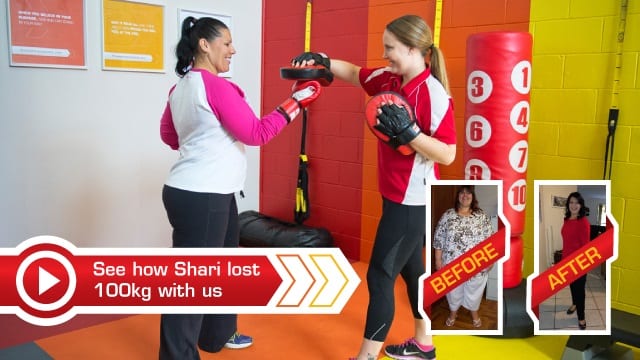 Take back control of your health and fitness now!
Life is out of control, but you can get back in control with the right support. Our Trainers have helped the likes of Shari lose 100kg. She overcame her struggles with the help of our Personal Trainers, we can do the same for you. Take control of your health, fitness, and weight now! You can even train now and pay later with purchases available on Humm (it's like Afterpay but better!) Don't delay, buy your package now and start getting results!
Got a question? Check out our online Personal Training questions, give us a call on 1800 PT for U or book a free phone consultation with your Trainer to be.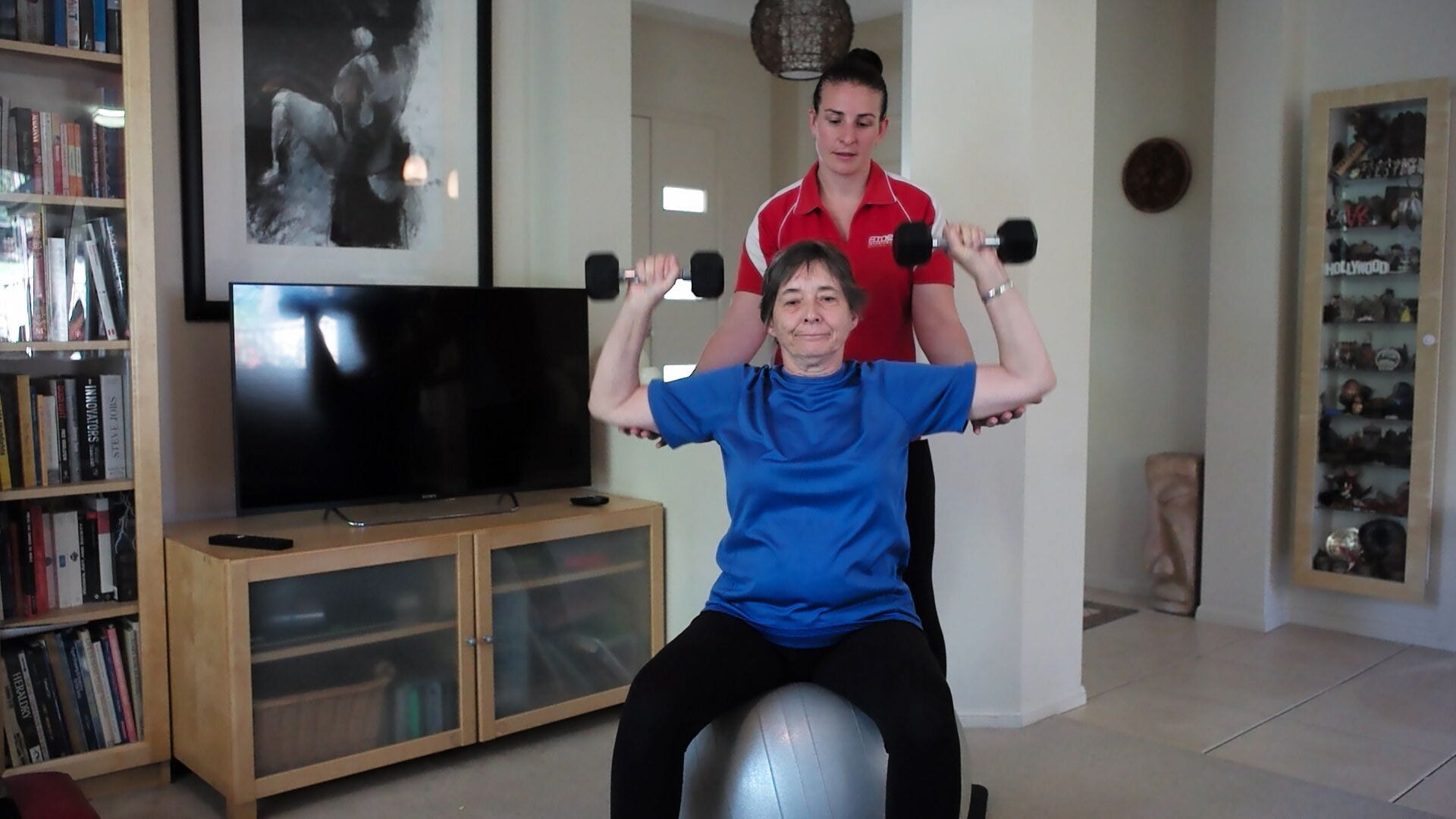 Ready to go? Make a start right now!
Your Live Video Personal Training includes:
A free initial consultation with your Trainer via phone or video call
Questionnaire so we can learn more about you to get you more results
Custom made training session each time
Nutritional support, advice, guidance, and accountability
Heart rate monitoring of every single workout – optional
Personal follow ups from your Trainer
Access to our clients only community to get support and inspiration from others
Anything else you need to make sure your Personal Training sessions are PERSONAL
Choose what suits you and your goals:
Join for 14 days, 4 weeks or 8 weeks.
Add our Online Personal Training app with daily check ins
Add in person Personal Training sessions (if available)
Purchase home fitness equipment