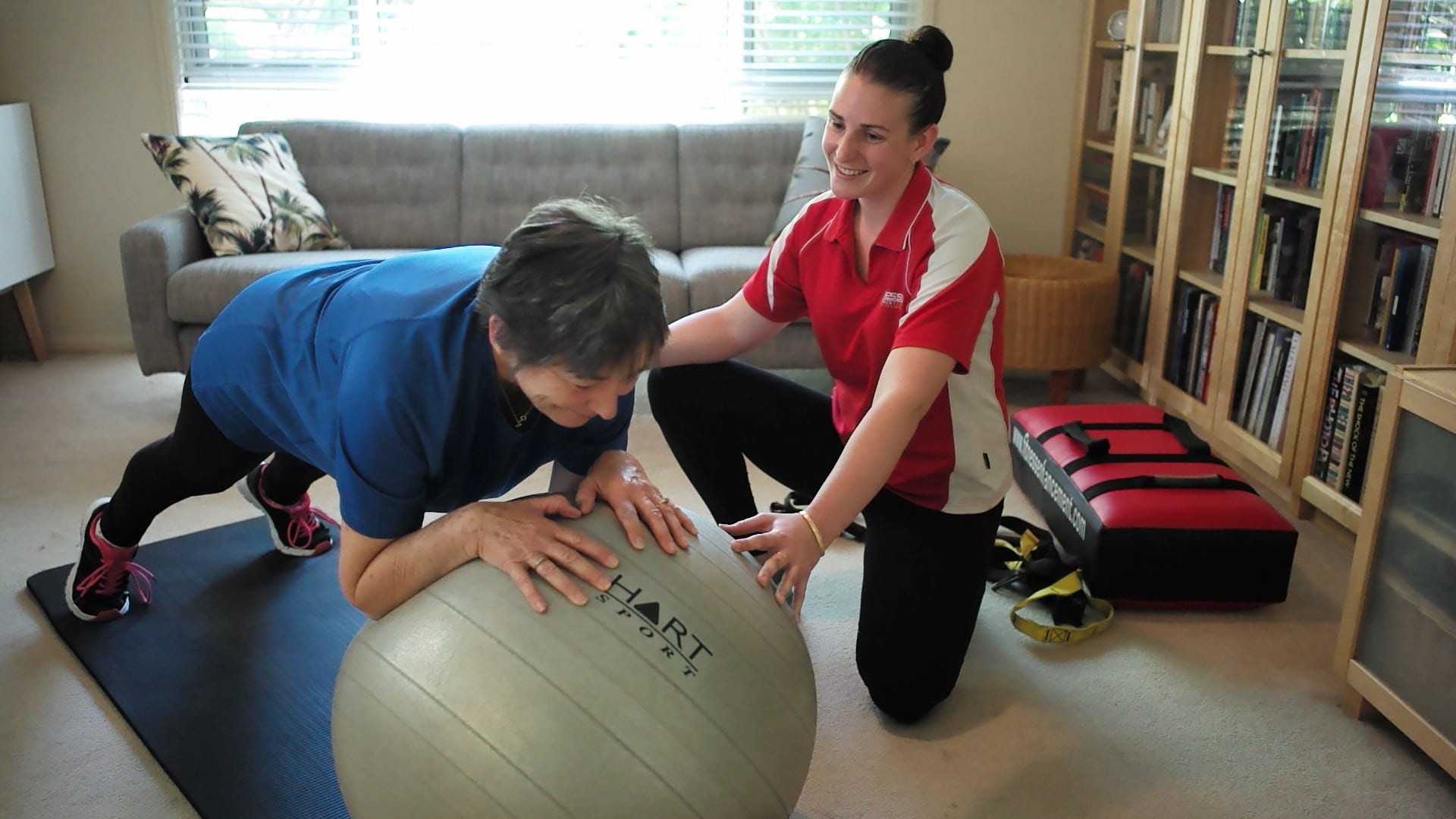 How can I get results online?
You can silence a notification on an app or delete an automated email, you can't do the same to your REAL Trainer that genuinely cares! Let's face it, nothing beats working out in person with your Trainer there to guide you, but if that's not possible then our online training option is the best solution! Your Trainer will know if you skip a workout or don't perform the exercises to the best of your ability, and they will follow up on you!
At Fitness Enhancement, your Online Personal Training program will be as unique as you are, you will never be just another number like with some celebrity endorsed training apps. Your program will be 100% designed for YOU and YOUR unique goals and requirements.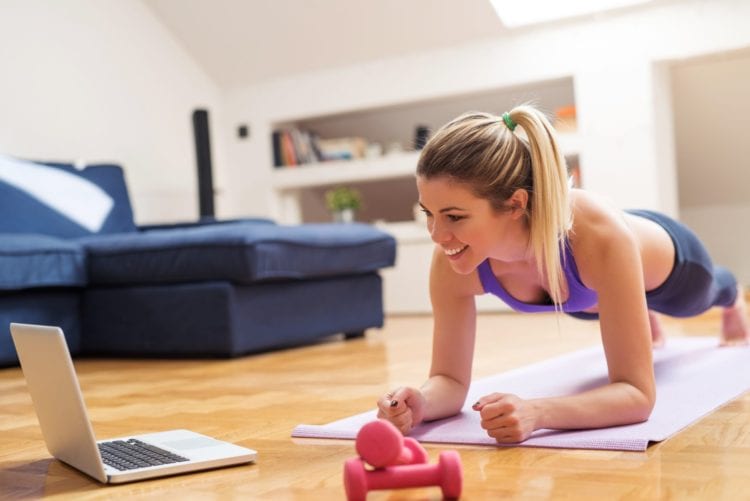 What results can I expect?
The sky is the limit! You can expect the same results as you would with in person Personal Training. Check out our testimonials for an idea of what's possible from only one or two Personal Training sessions a week plus a little common sense in regards to food. Our clients get more results from less time with us than anywhere else. However, we believe it's all the little things on top of achieving these goals that make the difference. Here are a few statements some of our Personal Training clients have made over the years:
'At 45, I'm the fittest I've ever been in my life'
'I haven't been this size since I got married 20 years ago'
'I don't feel like I'm going to die from putting the bins out'
'My son (3 year old) is getting heavier, but he feels half the weight to me'
'I can walk up the stairs without needing the hand rail'
'My husband couldn't get the lid off a tight jar, but I could'
'I jump out of bed every morning, I used to take 20 minutes to get up'
'My family was shocked when they saw me' (for the first time in six months)
'I've quit smoking a pack a day after 20 years'
'My wife loves that I have my muscles back'
'I still have energy after a long day at work'
'I can keep up with the kids'
'I used to be the fat one in my group of friends, now I'm the fit one'
These people all started out just like you, so if you can make one or two sessions a week just like them, there's no reason you won't be making similar statements in a few months time!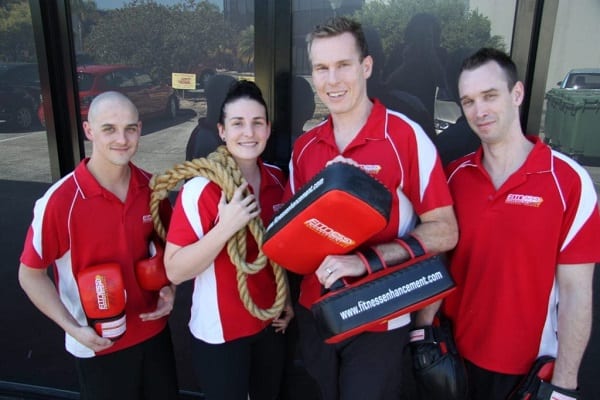 What's the difference between Video to Video Personal Training and Online Personal Training?
Our Video to Video Personal Training is just like our in person Personal Training option, only done according to the safe social distancing rules via video call! Now, of course your Trainer can't hand over the dumbbells to you as they normally would, but it doesn't mean that they can't check your form, help you with your technique and keep you motivated throughout your workout! Just like our in-person sessions most clients do one or two sessions a week with your Trainer checking in via phone or text other days if needed.
Our Online Personal Training is amazing programs, videos and support all week from your Trainer thanks to the addition of your amazing Trainer and our technology. You will get daily messages and/or videos from your Trainer, a custom made workout plan, use of our state of the art app with your training sessions scheduled in your calendar and much more! We have a variety of packages to choose from, all have daily support and the best is live support.
Or for the ultimate in support and results, combine both and have your Trainer (virtually) by your side every session and checking in with you every day. Thanks to our technology, this is even better support than an in person Trainer!
Just give us a call now on 1800 PT for U, that's 1800 783 678 to discuss your online training options in more detail with your Trainer to be!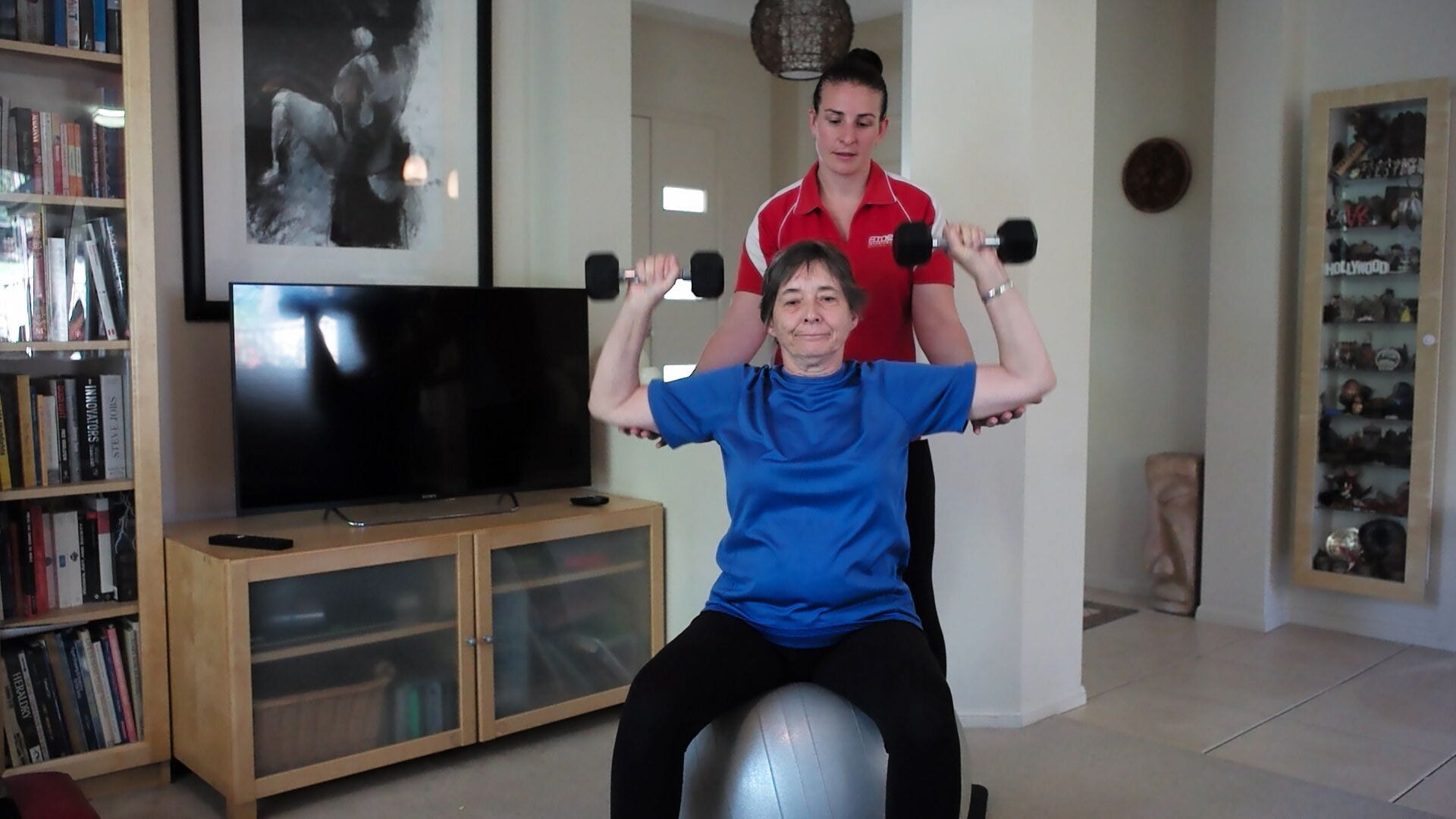 Who will my Trainer be?
You can request any one of our Personal Trainers you wish to have as your Online Trainer, just take a look at some of our Trainer profiles to get to know us! If you're not sure who would be the best Trainer for you, we will match you with who is in your local area that we think would suit you the best! Our in person mobile Personal Trainers service over 2000 suburbs across Australia, and every one our Trainers is not only qualified but they have also passed our own internal selection criteria and exams! Some of our Trainers have even been with us for over a decade, so we can assure you, you'll be in safe hands when it comes to getting you results. No matter where you are in Australia, and even the world, you can have whichever one of our Trainers suits you the best. Simply chat to our team on 1800 PT for U, that's 1800 783 678.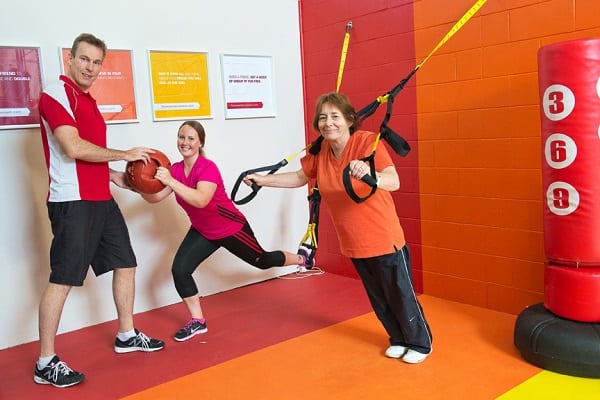 Why should I choose you instead of a cheaper online training option?
Because we give you a REAL Personal Training experience that's actually PERSONAL! This is something some online training options simply don't have! We DON'T use artificial intelligence in our training app to assign you exercises or any cookie cutter programs when we plan your training sessions! Every training session is carefully planned and custom made to suit your abilities and goals by your Personal Trainer.
Fitness Enhancement Personal Training employs, or has franchisees that are the most qualified and dedicated Personal Trainers in Australia. All of our Trainers are fully qualified, insured, experienced, and registered to ensure ongoing education and continuous improvement.
Our team of Personal Trainers work together to share their expert knowledge and years of experience, which means we can provide you with the very best workouts and nutritional advice. We are Australia's largest mobile / in-home Personal Training company and have been in business since 1999 and now cover much of Australia.
When it comes to your health and safety, we believe you should deal with the most qualified and experienced Personal Trainers you can find.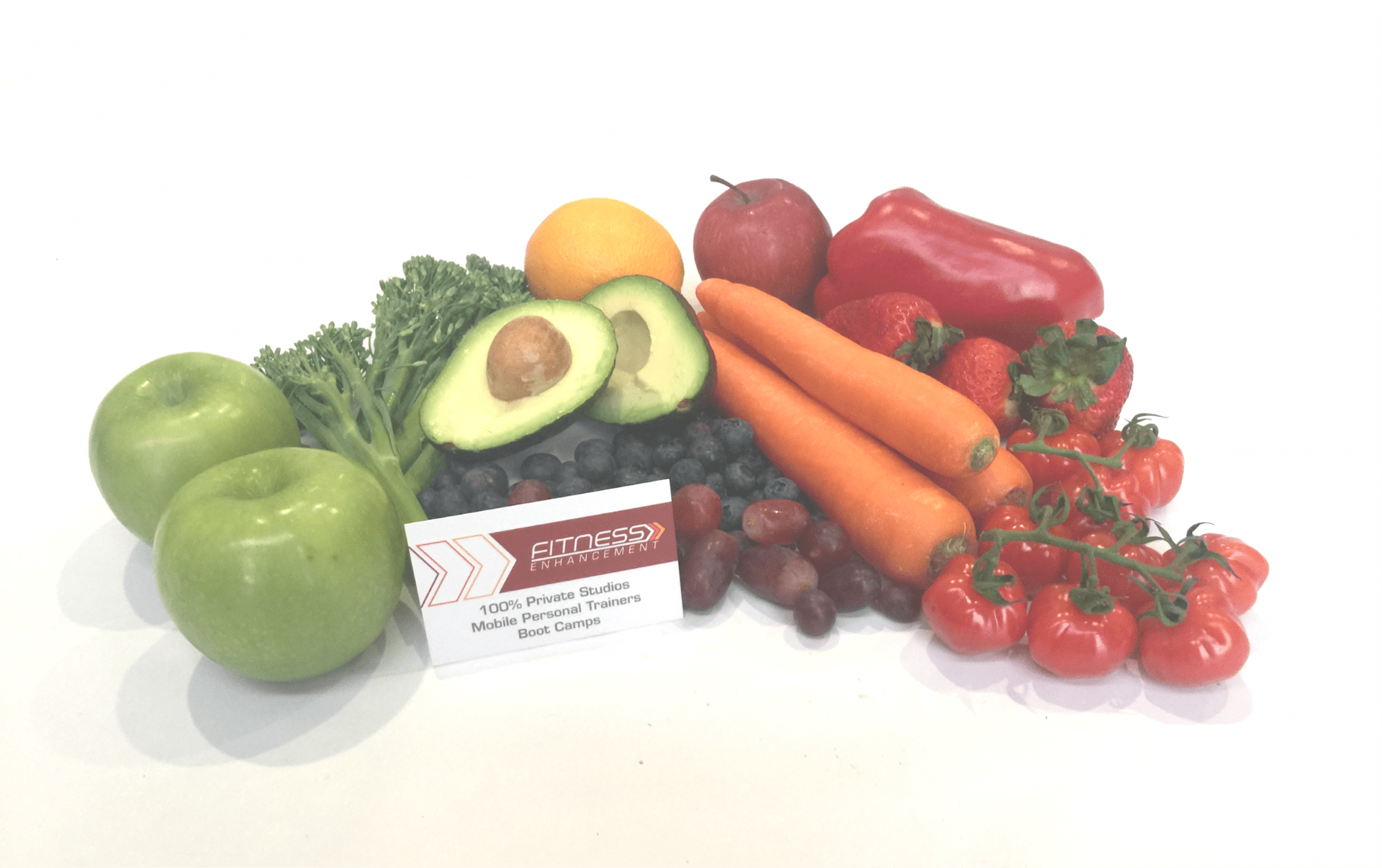 Do you help with nutrition?
Your Personal Trainer can give you support, advice, guidance and accountability with your nutrition – just like with in person Personal Training sessions! If you choose our Online Personal Training option, you can upload a pic of your meals and other data for your Trainer to see in our state of the art training app. This will help your Trainer to guide you towards better meal choices and keep you accountable!
You won't get a set structured diet, you will get common sense advice tailored to suit your lifestyle and your needs. The flexibility of our program means you can mix and match and enjoy your food and never feel deprived. There's no bland shakes to drink or expensive supplements to buy and you won't get in "trouble" for eating one piece of chocolate! Just knowing that you will see a knowledgeable person that cares every session is also a big help in ensuring your long-term enjoyment and success.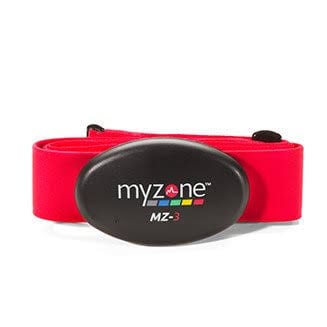 Is a heart rate belt required?
We strongly recommend you have one, however you can still train without it! Accountability and communication is the key to success, so we highly recommend getting a heart rate belt to help maximise your results. If you already have a belt from another Gym there is a strong chance it's compatible and you can use it with our online Personal Training sessions.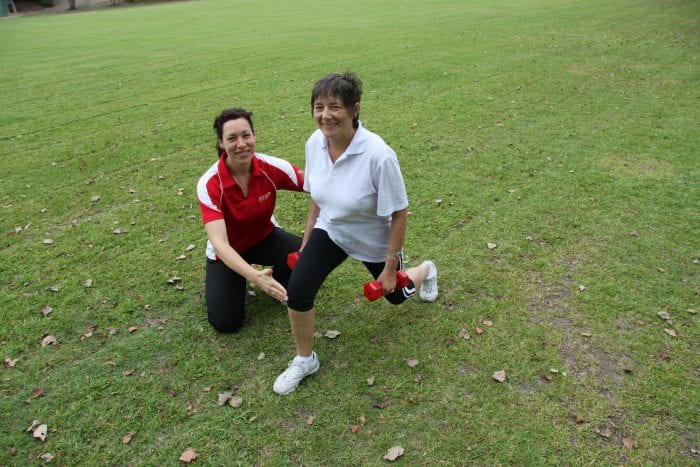 I don't have any equipment at home - can I still train?
You have the option of getting some training equipment to use at home from us but if you choose to not get any equipment that's ok too! Your Trainer can work around with what you have at home and there's always exercises you can do without any equipment at all. The most important thing is to get started so you can keep working towards you fitness goals safely from home!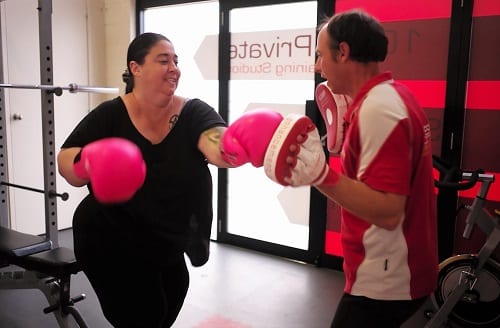 Is online Personal Training available for NDIS (National Disability Insurance Scheme) participants?
Absolutely. Our NDIS funded Personal Training sessions can be done online too!
Our male and female NDIS registered Personal Trainers have experience with a variety of different conditions including Down Syndrome, Autism, Cerebral Palsy and many others. For some clients it's simply about getting them moving, talking and smiling; for others, it's a more specialised program in conjunction with their physio or Doctor. Either way we can help!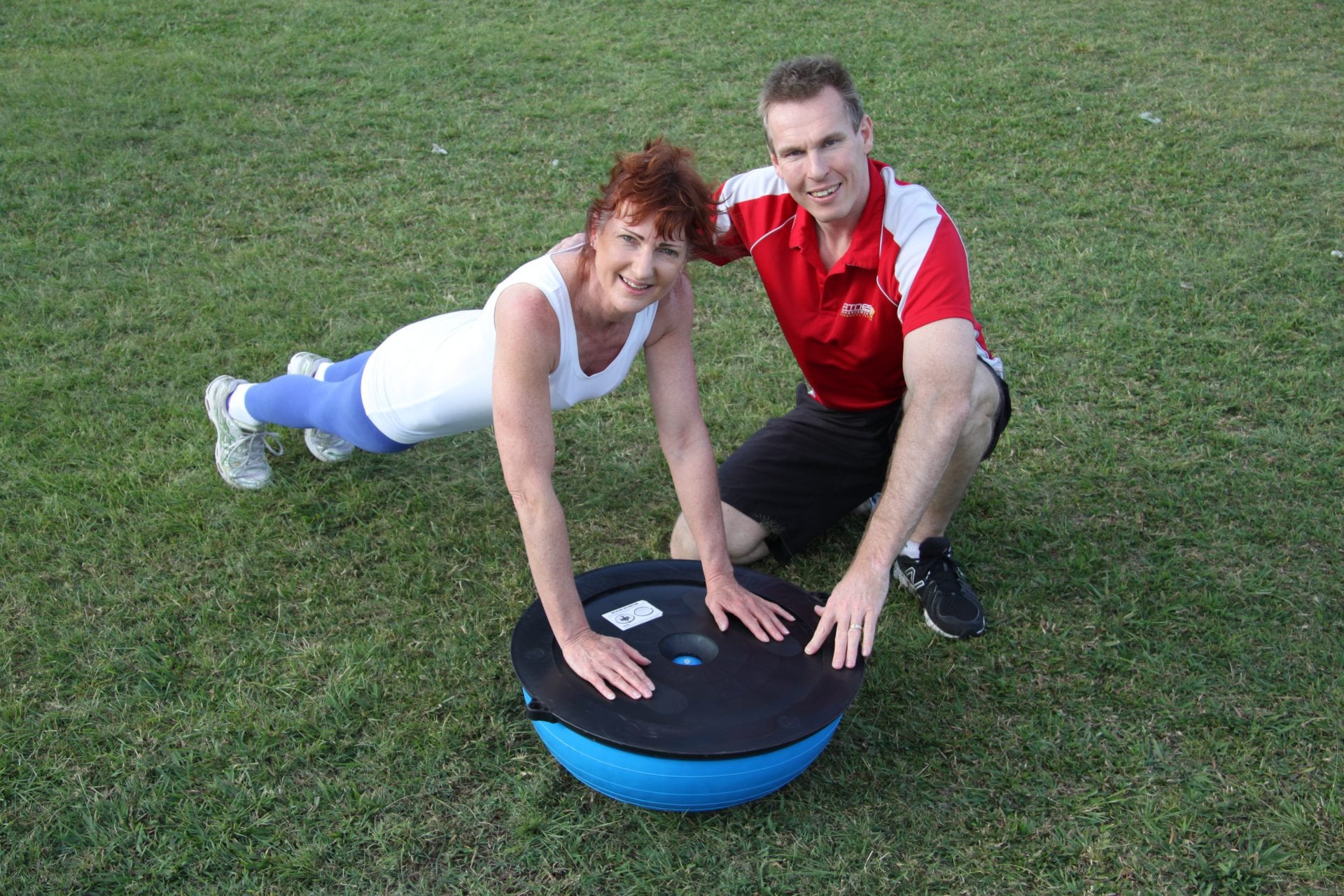 I have injuries, can I still train online?
Yes, however you may need to consult your Doctor or Physiotherapist first. Your Personal Trainer is more than happy to work with other professionals when necessary. As your session is personalised, your Personal Trainer will develop your online program and sessions around your injuries or any other limitations you may have. In many cases such as bad backs, and knee and shoulder injuries, your Personal Trainer will give you exercises to strengthen and improve the muscles and joints around injuries you have. Most clients see dramatic improvements. If it's something minor like many of our new clients, such as a stiff back at the end of a long days work, chances are it'll feel better than it has for years after just a few weeks of Personal Training.