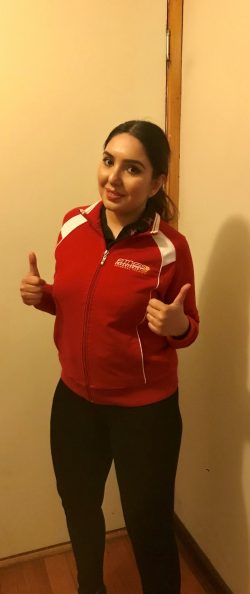 Mansi grew up in India and was always interested in health and physical fitness. She spent two years at University studying Physical therapy before she moved out to Australia 10 years ago. When she first moved to Australia it was a big lifestyle change for her, and Mansi decided to take the time to work on her own body, health and fitness. She spent a lot of time reading about nutrition and exercise, she loved it so much she studied the Certificate 3 and 4 in Fitness to become a Personal Trainer. The more she learned the more she loved it, and she spent several years working as a PT in a big gym, then a few years doing PT on her own.
New mum
Two and half years ago Mansi had a beautiful baby boy and has spent that time away from work to focus on the little man. She is now ready to re-join the fitness industry and was so excited when a job with Fitness Enhancement came up. It gives her the flexibility to make her own schedule to work around her family time, but without having to pay rent or the need to be constantly marketing and recruiting her own clients.
Setting an example
Coming back post-partum hasn't been easy for Mansi, she faced some health challenges the mental challenges that go along with being a new mum. Mansi has a special connection with other new mums, she understands the challenges of having your body change, your life change, the lack of sleep and the change of your identity and role. She is a huge advocate for mums getting back their health and fitness post-baby, and loves to see the way they regain their self-esteem and self-confidence. She loves setting a good example for the kids, and encourages her clients to bring the kids along to the sessions.
Not just limited to mums and bubs though, Mansi loves functional training and cross training, she works with clients of all ages and all abilities, she loves the variety, connecting with people and meeting all kinds of different people with different goals.
Mansi's Favourites
Favourite exercise – dynamic movements that get you up and running
Favourite exercise outside of work – weight lifting
Favourite part of being a PT – Seeing people making positive changes and how it affects their whole lives
Favourite quote – "You get what you focus on, so focus on what you want"