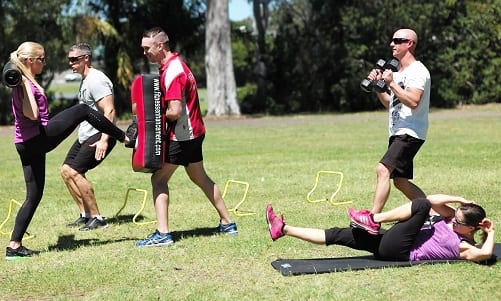 Corporate Fitness
Do you want more productive staff? Then invest in their health and boost your business! Studies show that investing in a regular employee corporate fitness program can give you a 300% return on investment! In addition to this, if you install an on-site gym you may qualify for Fringe benefits tax exemption, making it even more affordable for your bottom line. Some of the benefits of corporate fitness programs include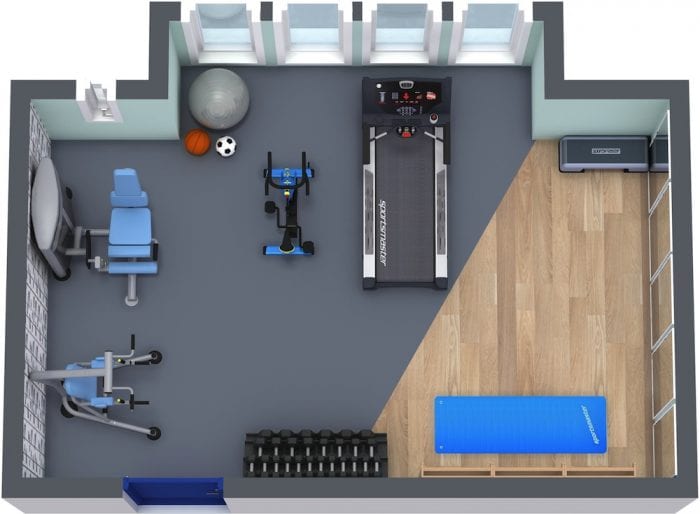 Equipment and Home gym
Our home gym and fitness equipment packages make training easy, fun and convenient for you. All the gear in our online store is carefully selected by our qualified and experienced Personal Trainers to guarantee the best results for you. Having a home gym, means there are no more excuses not to train! Start improving your fitness with the help of our hand-picked exercise equipment.
Our Trainers know you don't need big, heavy machines bolted to the floor to improve your fitness. All of our Trainers are big believers in functional fitness training, you can do a wide variety of different exercises with just a few selected pieces of equipment. Get your fitness gear from our experienced Personal Trainers who know what works in a home environment. Our expertise and knowledge will help you to get to your goals faster and safer. We can even help you set it up and show you how to use it!
Boot Camps
PT8 Small Group Personal Training is just like Boot Camp – but better! At Fitness Enhancement our PT8 Small Group Personal Training sessions are capped at just 8 people. With a group this small, you will get personal attention and motivation from a Certified Personal Trainer who can cater to your needs, to deliver the results you deserve.
Our PT8 Small Group Personal Training sessions take group fitness to the next level. Every single session is different and packed full of Boot Camp style exercises as well as a variety of functional training, Cross Fitness, HIIT, Kickboxing, Boxing, body weight exercises, ab work, fit balls, medicine balls, kettlebells, battle ropes, suspension training and a whole lot more.
Get all the benefits of a fun, group Boot Camp, but with a group capped at 8 people – you also get the personal attention and expertise of our experienced and down to earth Personal Trainers.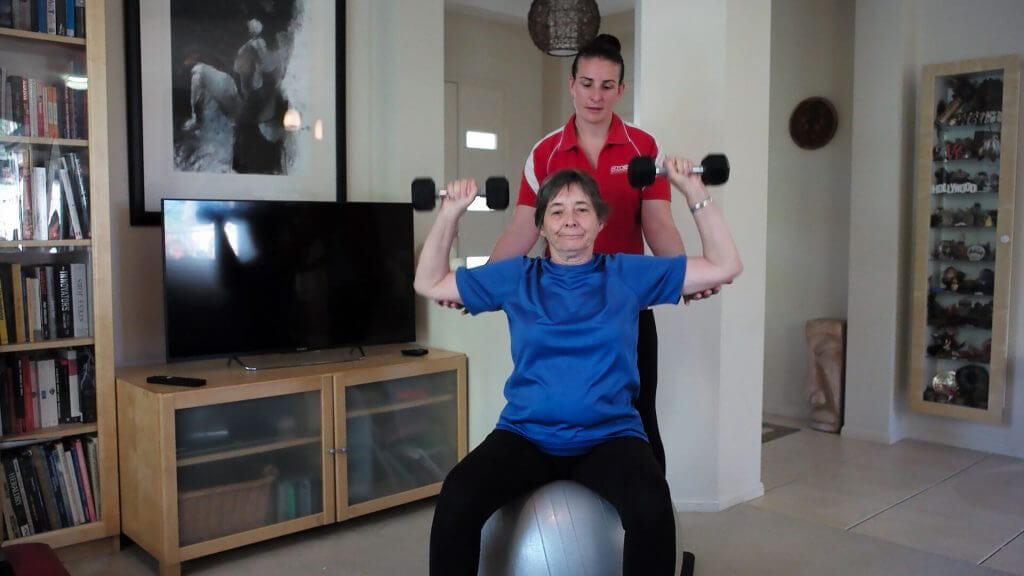 Seniors and Older adults fitness
Many people worry about starting exercise once they reach a certain point, because they think they are 'too old' to start. The truth is; it's NEVER too late to start exercising with a seniors Personal Trainer. Every single time you exercise you are doing good for your mind and body – even if it just starts out at a very low intensity. Regular exercise, particularly exercise combining resistance training with cardiovascular conditioning can help with a whole host of age-related issues. While we can't STOP the process of aging, we can certainly slow down the decline!
Fitness Enhancement has been taking care of clients of all ages since 1999. We have qualified, professional and experienced Trainers who can help you with any fitness needs, basic programs, more advanced training, or just going for a walk. No need to be afraid, all our Trainers are friendly, down-to-earth, fully qualified and insured for your comfort and peace-of-mind.
Nutrition
No matter how hard you train, you know the old saying "you can't out-exercise a bad diet." We're big believers in a balanced approach when it comes to making healthy nutrition changes. Included as a free gift for all new clients upon joining is our amazing Health Journal. Combined with the guidance of your Trainer you can set nutrition goals and make a plan of attack for getting your eating in line with your Training. We have a nutrition journal section when you can record your food and drink intake, giving you extra accountability and motivation to keep making good progress each week.