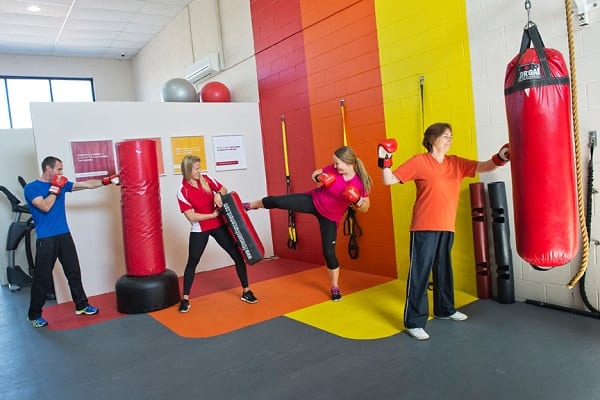 Get results from small group training
Each session only has a maximum of 8 people in it to ensure your Trainer can cater to every session to each and every participant. You will still get heaps of personal attention and motivation, but for a fraction of the cost of one on one Personal Training.
Training in a small group not only makes Personal Training really cheap, but it can also make your workouts a lot more fun and motivating. We're not a crowded Gym where you're just another number, our 100% private Personal Training Studios are small and personal so you and your new found team mates can get fitter and leaner each and every week together. Don't worry if you think you'll be the most out of shape in the group, odds are you won't be; our best success story started at 170kg and is now 70kg! But if you are, it is a small group so your Personal Trainer is able to cater to each and every session to your specific goals, needs, injuries, or limitations. And if you are the fittest in the group, remember it's a small group so there's nowhere to hide!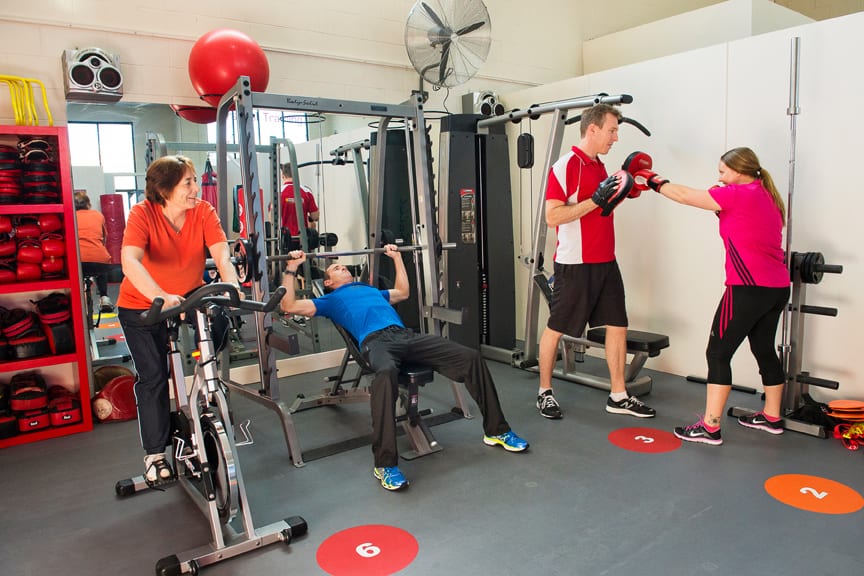 Better value than a Gym
Results don't come from fancy machines and staff that can't remember your name, let alone your goals. Results come from a Trainers that cares about you and your results. We're not a Gym where you'll be stuck in an impersonal group or with the rest of the Gym watching and judging your workout. We are a 100% private Personal Training Studio. This means you and your small group will be in your own purpose built, exclusive, private, air conditioned, and fully equipped training room with your Trainer 100% focussed on you and your group's goals.
We solve the problems that Gyms are renowned for such as crowds, waits, posers, judgment and exercises you hate. It means more results from less time, we're not just better value, we get you priceless results.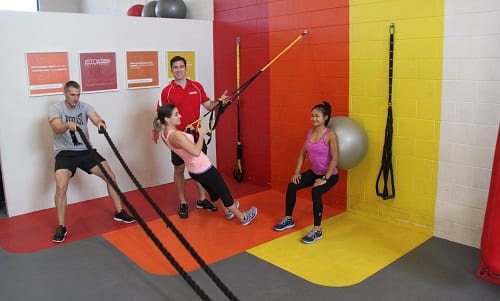 Unlimited group training classes
If you have any questions give us a call on 5596 6617, fill out the form below or visit our Group Personal Training FAQ's or find out about our one on one Studio Training or Mobile Trainers.
We're located at 9 Jupiter Plaza, 12-20 Lawrence Drive, Nerang
P.S. Like and review our Facebook page when you're joining and get a free pair of Boxing gloves!