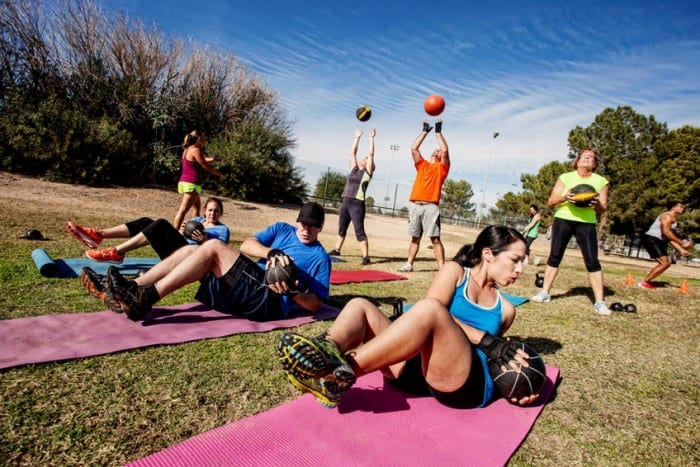 Boot Camps Gold Coast
Our Boot Camps take group fitness to the next level. Every single session is different and packed full of Boot Camp exercises as well as a variety of functional training, Cross Fitness, HIIT, Kickboxing, Boxing, body weight exercises, ab work, fit balls, medicine balls, kettle bells, battle ropes, suspension training and a whole lot more.
Our sessions are small and personal to cater for all fitness levels and are designed to let you work at your own pace. Your Boot Camp Trainer is there to take you to your limit, not past it.  Our experienced and down to earth Trainers give you a tough workout to boost your ego, not their own.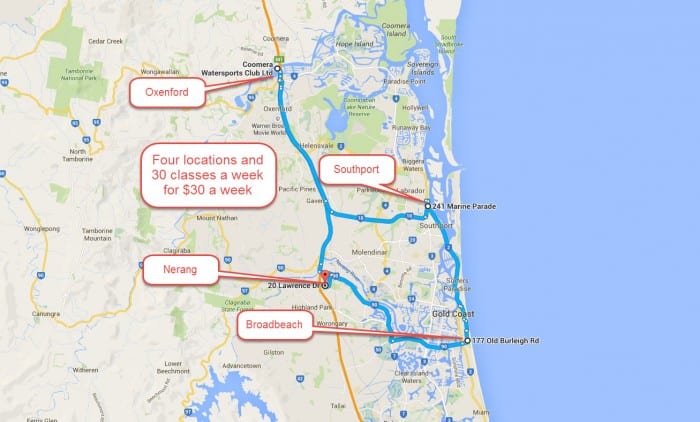 Never be just another number
The best workouts are personalised around you and your unique goals and abilities, so we keep each Boot Camp session small enough so that we can cater for your personal needs. If you're already fit and like a challenge, your Boot Camp Trainer will make it the hardest session of your life. If you have an injury, or simply haven't exercised for 10 years we can cater to you as well.  No matter what your age or weight, we can adapt the session to you.  Just check out Shari who lost 100kg in our Gold Coast Boot Camps and Personal Training!
Our Boot Camp sessions are kept small so they're more of a Group Personal Training session than a big class where you're just another number.
After something else? Check out our one on one Personal Training.  No Boot Camp in your suburb? We'd love to start one so let us know when and where you'd like a class.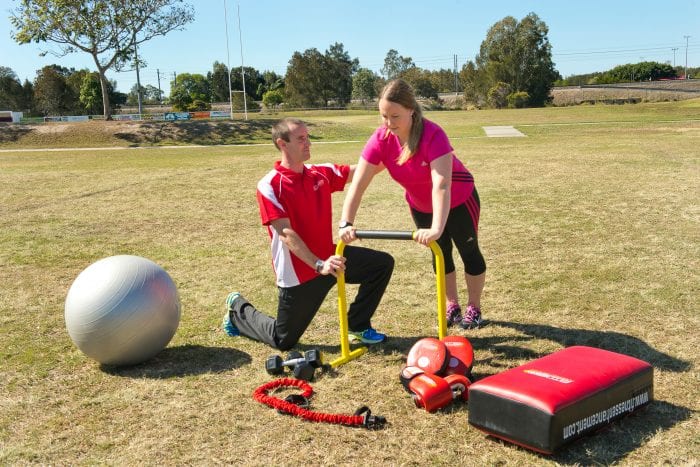 Unlimited Small Group Personal Training
Request your free session and timetable below! With over 20 Small Group Studio Boot Camp sessions a week on across our Gold Coast locations we have a session, time and location that will suit you.
Got a question? Check out our Boot Camp FAQ's or give us a call on 1800 PT for U, that's 1800 783 678.