We all know how important exercise is to both physical and mental health, and during this time of high stress and feelings of social isolation, looking after our health is even more important!
With gyms closed, many people are now looking to online options to help them keep fit. While we agree that nothing beats working out with a great Personal Trainer face to face, the next best thing might be online Personal Training. So what exactly is online Personal Training?
There are a wide variety of options out there, but let's have a look at two.
Online Personal Training customised plan
Fitness Enhancement offers online Personal Training that starts with a chat about what will suit your goals. After getting to know you via phone or video, your custom made program with videos of each exercise will be added to your calendar by your Trainer. You can wear the optional heart rate belt when you train so your Trainer will know exactly how hard you're working. There's no point in just going through the motions if you're not getting the right intensity, there's no cheating or slacking off when you're being monitored! Your Trainer will know if you did your workout, how hard you trained and of course if you didn't do it. Either way, you can expect to hear from them! It's still Personal Training, we're just not there in front of you for every rep. Learn more about online Personal Training.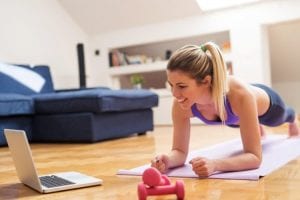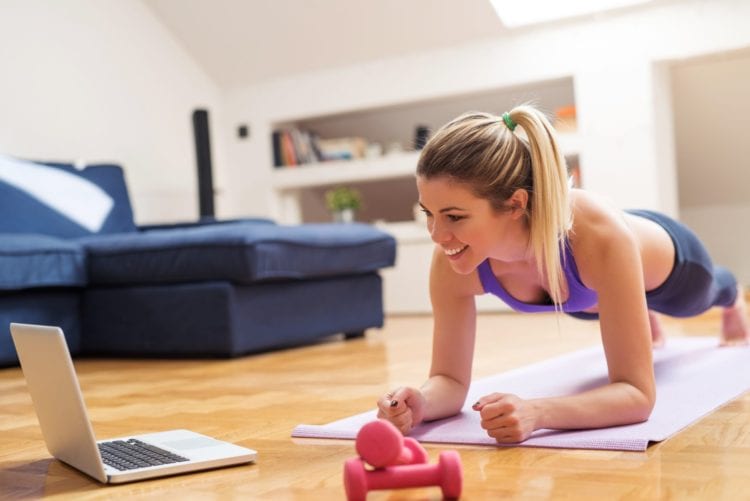 Live Personal Training on Video
If you like a little more face to face support and assistance, then Personal Training live by video might be a good option for you. It's literally a full 30 or 60 minute Personal Training session live on video with your Trainer. Just like our face to face in person sessions, everything is customised around you and your unique goals. We can't pass you weight or hold boxing pads of course, but we can do most things live via Zoom or Skype – or your video chat medium of choice. Learn more about live video Personal Training.
You can also choose to do a combination of the two, maybe you do one video workout and then 2 self paced sessions your Trainer will monitor. You can customise it to suit your needs.
With so many great options you're bound to find something that's good for you!