Do you want clients that spend $5,000 on average on Personal Training?
Tired of giving out free sessions and struggling to make a real income as a Trainer?
Want to grow your business, take on staff or open Studios?
Then we have a ready-made Personal Training business for you.
As one of Australia's largest and most awarded Personal Training companies we can turn your small business into big business.  We even take care of most of the business and marketing for you.
One of our franchisees Matthew Eddy sums it up the best:
"I got more clients in one month of being a franchisee, than I did in a whole year of going it alone, and I'm even charging more now.  A few months in I've now taken on my first staff member to cater to demand!"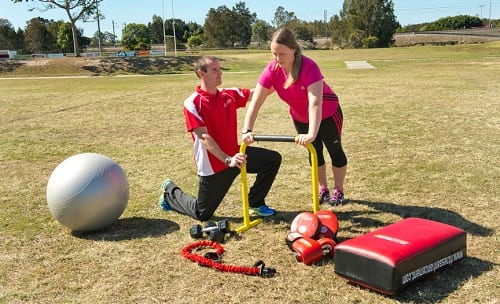 For a similar price to Gym rent you can get your own ready-made business with paying clients from day one. We offer amazing support and so much more than Gym rent. And if you're currently going it alone and not booked solid, we can make your business so much more successful for a lower price than doing it all yourself.  Yes it's a big claim, but we have enough succesful Trainers to back it up.  Judge for yourself and see how we stack up against Gym rent or your own business.

Ready to find out more?  Give us a call on 1800 PT for U, that's 1800 783 678 or enquire now.
We're in Melbourne for Filex, the Melbourne Fitness Expo and to meet with current and potential franchisees from the 8th to the 12th of April.  We'd love to meet with you too and answer any queries in person, appointment times are limted, so if you may be interested ensure you enquire right now so  you don't miss out!