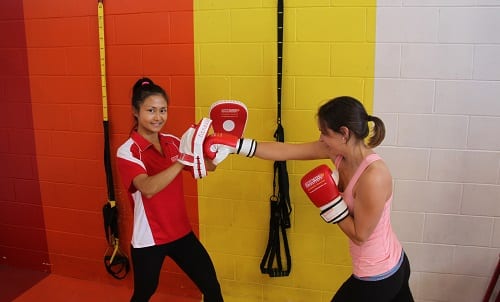 Have you been putting off getting started on your health and fitness? Stop putting it off and get started!!
Since 1999 we've helped thousands of clients get the results no-one else could, including clients like Shari who lost 100kg with us. Whatever is holding you back, we can help you overcome it.
Just 1% of your week can be as little as it takes to get life changing results.  In fact when we ask clients eight weeks in "When was the last time you felt this good?" the average answer is "5 years ago".  Start today and in 8 weeks time, you could be feeling the best you have in 5 years!
Simply fill out the form below and we'll take care of the rest. If you decide to start 1-on-1 Personal Training we'll waive the joining fee and give you a free food and exercise diary and a free pair of Boxing gloves.