We've grown from covering a few suburbs to over 2000, but we're still a family-owned and operated business. We've had some of our clients for over 20 years, so you know what we do works long term. Our team has hundreds of years of Personal Training experience between them so we can get you the best results.
A Gym that's closer than you think!
Our mobile Personal Trainers come to you
Paradise Point's best gym is closer than you think! In fact you don't even need to leave your home. The best Paradise Point gym is the gym that comes to you. Experience the unique Fitness Enhancement difference, with Mobile Personal Trainers that bring the gym to your doorstep. You don't need a big room full of cardio equipment in order to achieve your fitness goals. What you DO need is motivation, consistency, accountability and of course actually doing the right type of exercise for your goals.
We believe everyone is unique, so our Personal Training is just that, training that's PERSONAL. Worried you're not fit enough to make a start? Don't worry, every session is customized around you and your ability. We've helped thousands of clients over the last two decades, so no matter what your goal, we can help you.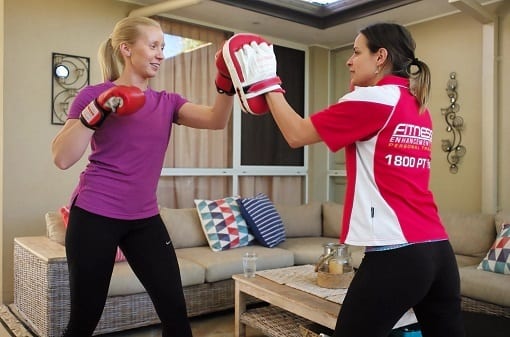 A personalised workout every time you train
While your local Paradise Point gym or fitness club may offer great equipment, they simply cannot offer you all the benefits of having a Mobile Trainer bring the workout to you. Imagine not even needing to drive anywhere. No need to find a babysitter, the kids can play while you focus on YOU for once! No need to motivate yourself – your Trainer will do that, and keep you accountable to eating right and continuing your training between sessions. Following a generic program card at the gym can't compete with personalised and unique workouts every single session with your Trainer to push you through.
Achieve your goals faster
Whether you're looking for weight loss, muscle gain, increasing fitness or health status, we have male and female Personal Trainers in Paradise Point who can help you achieve your goals faster and more effectively than any Paradise Point gym! Check out the difference working one-on-one with a Mobile Personal Trainer in your own home can make. Enquire now.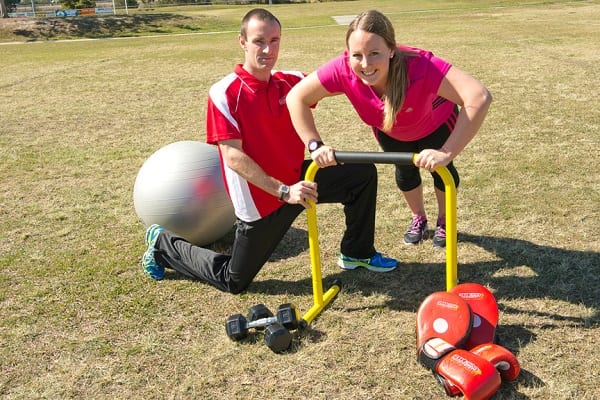 We remove the hassles and make fitness convenient, non-judgmental and tailored to your goals. Everyone is an individual with different goals, abilities and limitations, so every session is unique. We specialize in helping people overcome the problems they had in their last fitness or weight loss program.