We believe everyone is unique, so our Personal Training is just that, training that's PERSONAL. Worried you're not fit enough to make a start? Don't worry, every session is customized around you and your ability. We've helped thousands of clients over the last two decades, so no matter what your goal, we can help you.
Like a Gym but better
Our Personal Trainers in Zillmere bring the Gym to you
If you are searching for your new Zillmere gym, then we have the solution. Our Zillmere mobile Personal Trainers can bring the gym to your doorstep! The trouble with a traditional gym is that you need to get yourself motivated to get out the door and go there in the first place. If you're struggling to achieve your fitness goals then you may struggle to get yourself to the gym! No need to be self-motivated because our Personal Trainers will show up at your home, and bring the motivation and accountability to you!
The results we get our clients has seen us be awarded one of the top 5 Personal Training businesses in Australia! Making you number 1, has seen us be awarded the number 1 Mobile Personal Training company in Australia! We have over two decades of experience in helping people just like you achieve their goals.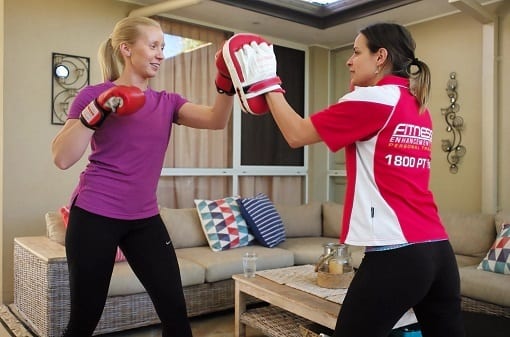 Personalised workouts in Zillmere
Another problem with your Zillmere gym or fitness club is that you need to know what to do when you get there. How long do you spend on the equipment? How many reps? How heavy? Are you doing the right kind of training for your personal needs and goals? A generic program card that you repeat three times a week isn't going to cut it! A custom-made, unique and personalised workout with your Personal Trainer that is different and exciting every single session is going to help you get to those goals so much faster and more effectively.
A Gym at your doorstep
Did you know that as an added bonus your family and friends can join your sessions for only $10 per person per, per session? Bet your local Zillmere gym won't give you that! We all know how important it is to have the support and encouragement of your family and friends, so the more support you can get around you the more likely you are to achieve those goals. So inspire yourself and your family, enquire now about how Mobile Personal Training is better than the best Zillmere gym!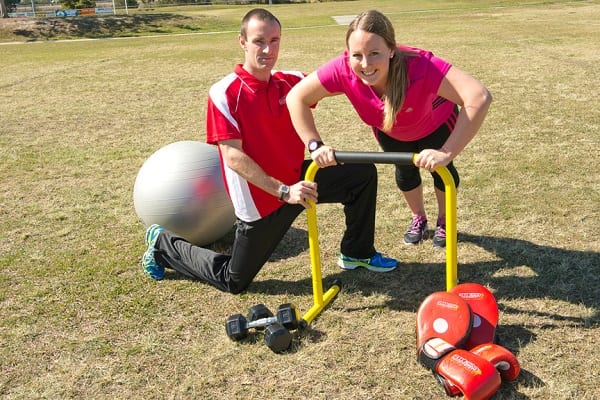 We remove the hassles and make fitness convenient, non-judgmental and tailored to your goals. Everyone is an individual with different goals, abilities and limitations, so every session is unique. We specialize in helping people overcome the problems they had in their last fitness or weight loss program.