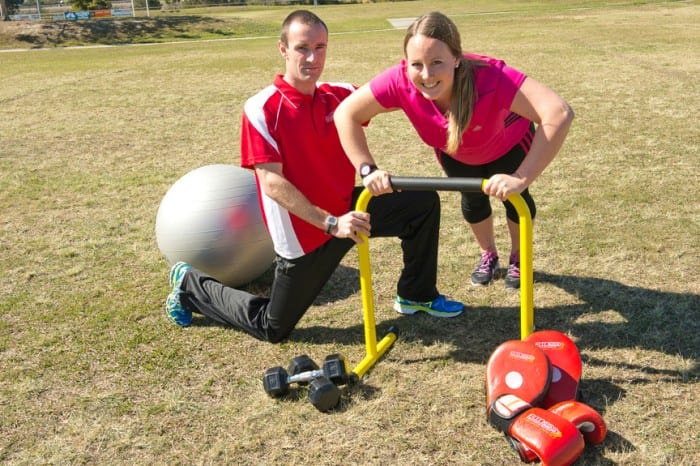 Much more than just a Boot Camp
Our Small Group Personal Training sessions take group fitness to the next level. Every single session is different and packed full of Boot Camp style exercises as well as a variety of functional training, Cross Fitness, HIIT, Kickboxing, Boxing, body weight exercises, ab work, fit balls, medicine balls, kettlebells, battle ropes, suspension training and a whole lot more.
Get all the benefits of a fun, group Boot Camp, but with a smaller group you also get the personal attention and expertise of our experienced and down to earth Personal Trainers.
Instead of us dictating the time and place, you put together a small group of friends and family, you tell us the time and location that suits, and we come to you anywhere you like!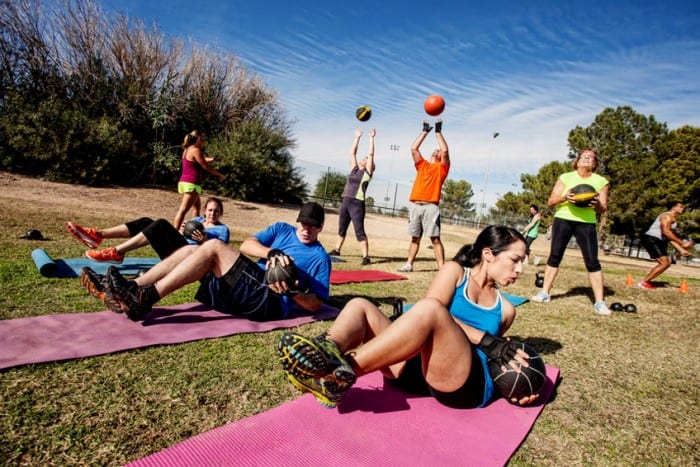 Never be just another number
The best workouts are personalised around you and your unique goals and abilities this is simply not possible when you're working out in a large group of 20 people. With a small group you can rest assured that your Trainer will get to know each participant and will be able to accommodate all your needs. If you're already fit and like a challenge, your Trainer will make it the hardest session of your life. If you have an injury, or simply haven't exercised for 10 years we can cater to you as well. No matter what your age or weight, we can adapt the session to you. Everyone is welcome, kids included! Training with friends is more fun, keeps you more accountable, gives amazing results and is extremely affordable.