Small Group Training
Training in a small group not only makes Personal Training really cheap, it can make your workouts a lot more fun and motivating. We're not a crowded Gym where you're just another number, our groups are small and personal so you and your new found team mates can get fitter and leaner each and every week together. Don't worry if you think you'll be the most out of shape in the group, odds are you won't be; our best success story started at 170 kg, and is now 70 kg! But if you are, it is a small group so your Personal Trainer is able to cater each and every session to your specific goals, needs, injuries or limitations. And if you are the fittest it the group, remember it's a small group so there's nowhere to hide!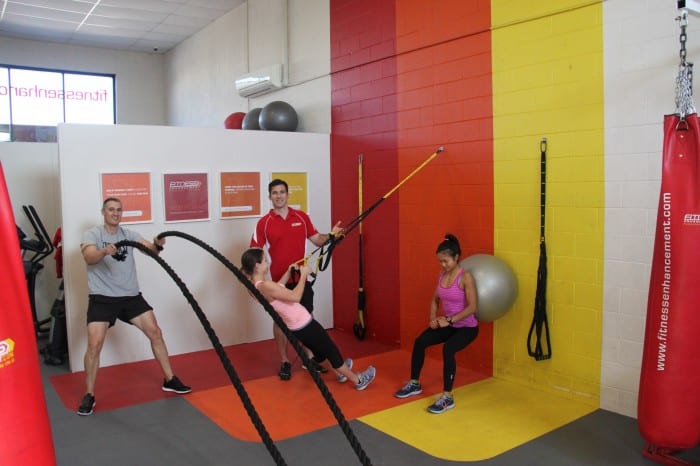 We Train Groups Melbourne Wide
We're not a Gym where you'll be stuck in an impersonal group with the rest of the Gym watching and judging your workout. We train all types of groups anywhere you like Melbourne wide. Why not share a session with your husband or wife and your children, it's a cost effective way to get fit as a family and set a great example for the kids. Or you could round up a bunch of workmates for a weekly after work session – it's a great team-building idea and a corporate Personal Training program is typically tax deductible. We only charge an extra $10 per person per session, so it's a very affordable way to train and include your friends or family in your sessions!