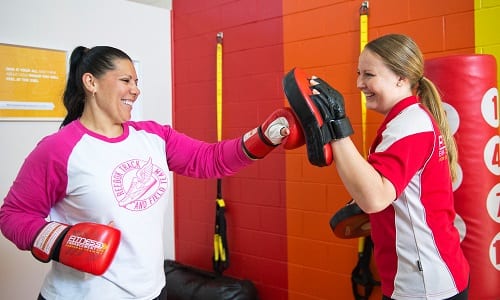 100% private Personal Training Studios
A Personal Trainer in a crowded Gym is hardly "Personal". Our 100% private Studios mean it's just you and your Trainer in your own private space with no one else allowed in. Check out our 360 degree Google walk-through to view inside. Don't sacrifice personal attention, professionalism and results to save a slightly longer drive to the Gold Coast's leading Personal Training Studio since 1999!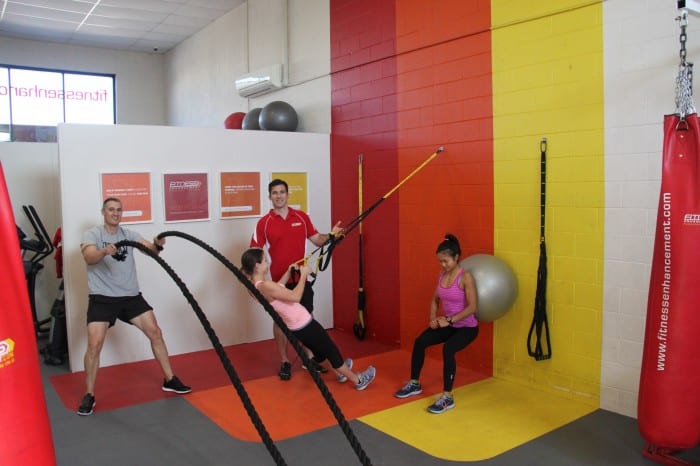 PT8 Small Group Personal Training
To solve the problem of overcrowded, impersonal Group Exercise classes, we have created PT8. Our Small Group Personal Training is amazing value for money, with class sizes capped at just 8 people you get the personal attention of a Certified Personal Trainer, for a fraction of the cost of a one-on-one PT session! We run classes in our fully equipped, air-conditioned studio, and have an amazing heart rate monitoring system to ensure every person works in the right zone in every session.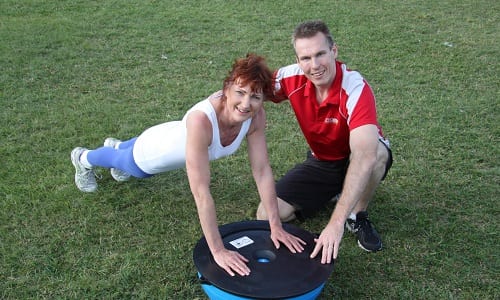 Mobile Personal Trainers
Studio too far away for you? Then have one of our Mobile Trainers come to you, we're not only all over the Gold Coast we have Mobile Trainers across most of Australia. Amazing results don't come from a fancy Gym, they come from a knowledgeable Trainer that cares. While the videos on our site are in our Studio, note that 99% of the exercises can be done with gear we can bring to you. All you need is a backyard, lounge room, garage or local park and we'll take care of the rest!