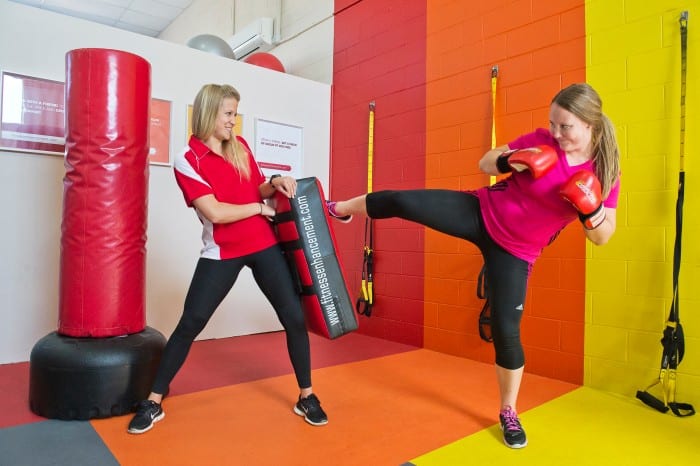 100% private = 100% results
Getting a Personal Trainer at a Gym is hardly "personal" when you still have to put up with the crowds, posers and judgement of a Gym. Our 100% private Studios solve the problems so you can work out in one of our three private training rooms. It's just you and your Trainer 100% focused on your success. Plus we specialise in Personal Training. One on one and group sessions is all we do, and we've been doing it since 1999, so we're a lot better at it than a Gym that's a "jack of all trades master of none". When it comes to your personal health and wellness, it's important to get someone that actually specialises in being personal.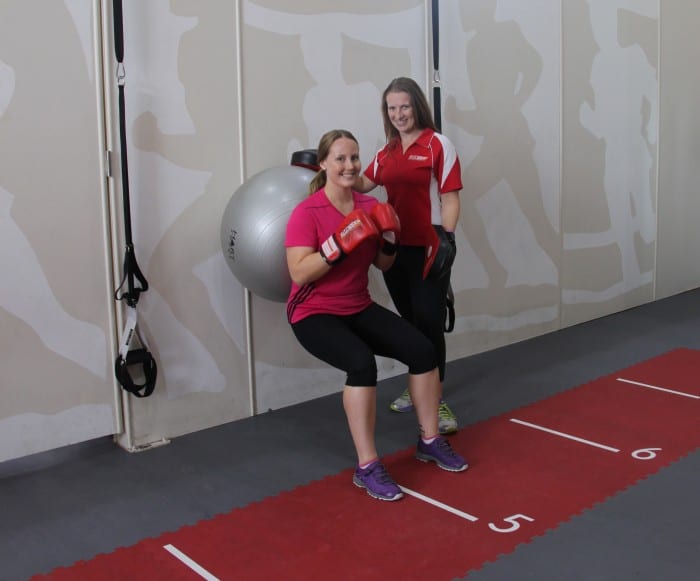 30 minutes is all it takes
Because you get your own private training room with all of the gear set up ready to go, we can pack an amazing amount of results into just 30 minutes. In fact our clients tell us that they get better results from one 30 minute session a week at our Studio, than they did when they did 3 one hour sessions a week at a Gym! Our clients who train two or three or more times per week obviously get even better results! We also have private warmup rooms so if you choose to do so, you can get an extra bit of cardio in before your Personal Training session.
Juggling kids and home life and can't get away from the house? We're more than happy for them to join in, or feel free to interrupt your session to attend to your kids. What a great example you'll be setting working out in front of them!
We all know how much easier it is to shop from home or even work from home, so why not get fit and lose weight from home?
Value for money
If your time is valuable, and you have more important things to do in your life than hang out at a Gym, then we represent amazing value. And we're certainly cheaper than a Gym membership that you'd pay for and hardly ever use. Our one on one Personal Training sessions are from $39 and we have no added Gym membership fees or joining fees and you can even share the session with a friend or two and split the cost. There are not upfront fees and you'll only ever pay for what you plan to use. Or if you're after even better bang for your buck, try our Group Personal Training at only $30 a week for unlimited sessions.
Or if you'd prefer, come to our Gold Coast Personal Training Studio, our one on one sessions are 100% private and our Group Personal Training is only $30 a week for us much as you want. Check out how close our Gold Coast Studio is to you.