Private Personal Training Studio in Bowen Hills
In our private Bowen Hills Personal Training Studio you can get results from as little as 30 minutes a week! Our central location in Bowen Hills, at 49 Allison Street, which is on the corner of Abbotsford Road, is easily accessible even on your lunch break and will suit your busy lifestyle. Our private Bowen Hills Studio is nothing like a crowded Gym! It'll just be you and a handful of like-minded people all focusing on their own training sessions. Our Personal Training is actually "personal", you'll never be given the same workout as someone else in your demographic. Our Trainers are fully focused on YOU and YOUR goals.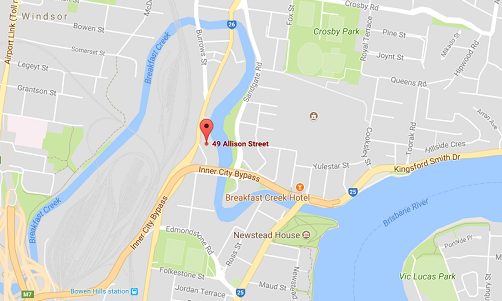 We're throughout Bowen Hills
Our Personal Trainers will meet you anywhere in Bowen Hills. Choose our private Bowen Hills Personal Training Studio or get our Trainer to meet you anywhere you like! We cover all of Brisbane, and our Trainers can come to you in your preferred location to make training easy and convenient. We'll bring all the equipment needed for your session, all you need to worry about is turning up. You can even share your training sessions (and the cost) with a friend if you like!