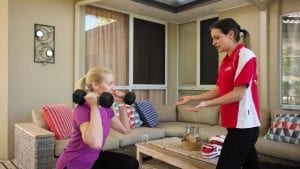 During this crazy lockdown period it can seem hard to exercise at home, with gyms closed, playgrounds closed and limited space and equipment. But it's worth the effort! Here's a few reasons.
Exercise boosts your immune system, helping you to stay healthy. Exercise also helps improve mood, reducing anxiety and depression, reduces stress (which we all have plenty of right now) and can improve your sleep quality. Weight management will be another obvious benefit, especially if you've been snacking or baking a little more than usual being stuck at home.
Did you know that it is just as beneficial to accumulate smaller increments of exercise to add up to your daily total? If you're busy with managing your workload from home or have lots of zoom meeting to work around, that's fine! There's no need to do a full hour all at once.
To help you make the most of your time, and get the most bang for your buck, try to train your biggest muscle groups and use combination movements so you're getting as many muscles and burning as many calories as you can with each move rather than isolating each little muscle. Here's a few suggestions for full body, functional movements.
Lunge with a twist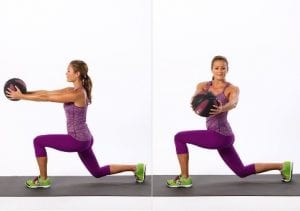 Squat with a side kick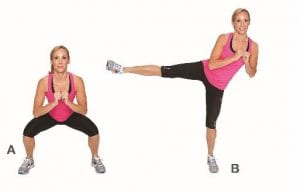 Pushup to a twist side plank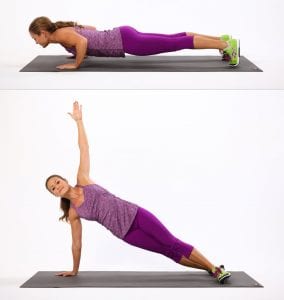 1 leg deadlift with bent over row
Lumberjack twist reach