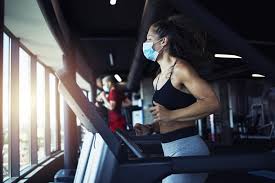 Never before has the world been happier to see the start of a new year! February's in full swing and we've settled into 2021 it's got us thinking about New Year's Resolutions, and how to achieve our health and fitness goals for the new year.
Just like every other year, there are hurdles to overcome, but this year, we all share one huge hurdle. COVID is the ever-present issue, with random and unpredictable outbreaks and lockdowns, rule-changes, and disturbance to our routines.
Whilst we are so fortunate here in Australia to be one of the few places that have the virus mostly under control, there have certainly been challenges. With random outbreaks continuing to change the landscape of how we operate, we have to accept that some things are out of our control. What IS in our control is how we handle what is thrown at us. Here's our 11 top tips on how to still achieve your 2021 goals no matter what happens!
1. Set a SMART goal
Setting a SMART goal – This means specific, measurable, attainable, relevant, and time-bound. If you don't have a specific and measurable goal, you won't ever know if you achieve it. Something like "Workout 3 days a week for the next 2 months" or "Lose 5kg in 10 weeks" is much better than something vague like "get fit" or "exercise more".
2. Increase your incidental exercise
When you have the chance to add a few minutes of incidental exercise, take it! Walk instead of drive, take the stairs instead of the elevator, park further away in the car park, take the kids for an active activity and join in, rather than a screen. Every little bit helps!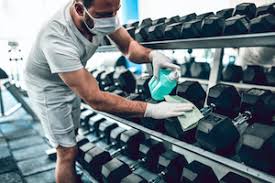 3. Have a backup plan in case of a lockdown
If you're currently working out in a gym, have a backup plan for doing your exercise at home, online, or outdoors. During lockdown, we were fortunate enough to still be able to deliver mobile Personal Training in outdoor spaces, as well as online Personal Training. Nothing beats in-person – but something is better than doing nothing.
4. Get yourself some gear
Having a few key pieces of exercise equipment can make it much easier to do a quick workout at home. For some people, they like to have a piece of cardio equipment like a bike or treadmill – but if you have limited space just a couple of small dumbbells, a resistance band, and/or a medicine ball opens up a huge variety of options.
5. Be accountable
No matter what your method of exercise, being accountable to someone makes you MUCH more likely to stick with it. You might have a workout buddy you meet up with (in person or online), a Personal Trainer, or a walking group. Whatever it is, make a commitment to stop you from skipping your session!
6. Don't let COVID be an excuse to avoid the Gym
There's been less transmission in Gyms than in restaurants. If COVID isn't an excuse to avoid a restaurant, don't let it be an excuse to avoid the Gym!
7. Consider mobile Personal Training
Mobile Personal Training is basically working with a Trainer who comes to you – they bring all the gear, you just show up. These sessions can happen in your home (depending on social distancing restrictions), back yard, at the beach, or local park. Aside from the Melbourne stage 4 lockdown, Mobile Personal Trainers were able to continue operating all through the lockdown periods, even when gyms and our own PT studios were shut for anywhere from 10 weeks to 8 months depending on the city.
8. Plan an active Aussie holiday
An overseas holiday may be off the cards, and even an interstate holiday can be risky. We're lucky that every state in Australia has amazing places to travel to and a huge variety of active options- you could learn to surf anywhere along Australia's amazing coastline, mountain biking and road cycling trails can be found almost anywhere, amazing hiking can be found throughout all the hinterland and mountain regions, horse riding in the bush or the beach, adventure seekers might like to try rock climbing, canyoning, and even skydiving. Whatever your level of fitness there is a holiday to suit!
9. Take up a new sport or hobby
I'm sure we've also seen the influx bike stores had with people looking for a socially distant exercise that wasn't locked down. There are so many new (or long lost) ways to exercise that many people have discovered thanks to COVID. Don't just let it be a novelty during COVID. If it's getting you fitter and healthier, keep it up!
10. Online training
There are so many amazing workouts (and anything else you can imagine) online for free or almost free, and it seems like there's ten times more since COVID. This is a great option for some self-motivated people, even it doesn't work for you all the time, it's still a good option to have as backup in case there's another lockdown that prevents your preferred option.
11. Practice gratitude
We've always been the lucky country, perhaps now more than ever. And if you have your health, a roof over your head, and loved ones, you are one of the luckiest people in the world. Practice gratitude each day by saying or writing down something you are grateful for. By focusing on the positives rather than the negatives you hugely increase your mental health and wellbeing.