Fitness sessions that you actually enjoy
Our Trainers will work with your abilities and goals to make every workout fun and enjoyable
We have friendly, qualified Personal Trainers all across Birmingham Gardens and surrounding Newcastle areas ready to meet with you! At Fitness Enhancement we are not your average gym-floor Trainers. All of our Personal Trainers are down-to-earth and totally focussed on you the client, not their own ego or other gym members. Fitness Enhancement is 100% private, so you can focus on your session and forget about the distractions. You'll never be just another member, your Trainer will take the time to get to know all about you, your needs, your history, likes, dislikes and most importantly your goals. Every single session will be 100% tailor made just for you.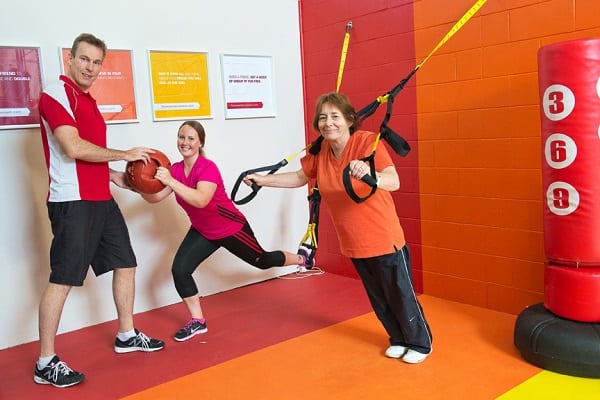 We'll motivate you to exercise!
Lacking motivation? Working with a Birmingham Gardens Personal Trainer will help to keep every session different, interesting and specific to your needs. Lacking time? Every exercise you do will be chosen to get you one step closer to your goals in the most effective and efficient way possible, so you know you won't be wasting a minute of your precious time. Not sure where to go from here? Your trainer can help you set specific and measurable goals to help you move in the right direction.
Most trusted Personal Trainers in Birmingham Gardens
We've been in business since 1999, we are one of Australia's largest and most trusted Personal Training companies. You can feel safe knowing that all of our Trainers are fully qualified and insured, your health and safety is in good hands. Why not choose the best Personal Trainers in Birmingham Gardens? Experience the Fitness Enhancement Personal training difference.