100% private sessions and better results
Our Personal Trainers motivate you to achieve your goals faster than a regular Gym
Are you in Cheltenham and looking for the best Personal Trainer for you? We have the answer. Fitness Enhancement Personal Trainers are in Cheltenham as well as surrounding Sydney areas and available now to help you achieve your goals! We're different to the industry average, our Personal Training sessions are 100% private with no gym crowd to deal with. They are 100% customised and focussed on your goals so you'll always get the max benefits with minimum distractions.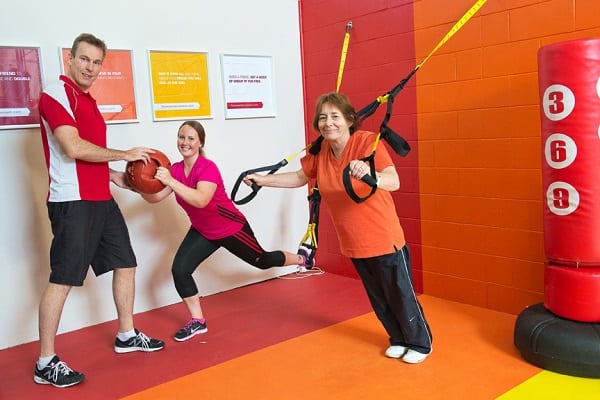 We'll keep you accountable
How can a Personal Trainer help you? If you struggle with motivation, working with a Personal Trainer has been shown to greatly increase motivation and accountability to keep you going even when you don't feel like it. If you struggle to fit exercise in to your day, good news, working with a Personal Trainer will help to maximise your time and efficiency of your workouts so you won't waste a minute. If you just simply don't know what to do, then great news – our trainers know exactly what to do, and will help make sure that every exercise is something that suits your needs and will get you closer to your ultimate goal.
The best Trainers in Cheltenham
Since our humble beginnings in 1999, Fitness Enhancement has grown to one of the largest and most trusted Personal training companies in Australia. We ensure all our Trainers meet our high standards, have their qualifications, experience and insurance to ensure your safety and satisfaction. Not to mention we only work with Cheltenham Personal Trainers who are friendly, down-to-earth, supportive and positive. Check us out and see for yourself.