Mitcham Personal Training: The convenient solution for your fitness
We bring the Gym to you
Joining a gym in Mitcham can be a tough choice. Which Mitcham gym, fitness centre or leisure centre is right for you? It can be tempting to look just for the lowest cost, but it's important to think about the long-term. Is your gym going to make sure you stick with your exercise program to really help you achieve your goals? Do they offer motivation, support, encouragement and personalised programs. Can your kids come along to your sessions? Do they fit your work schedule? Will you be motivated to actually get in there once, twice or three times a week, every week? Will anyone hold you accountable to attending?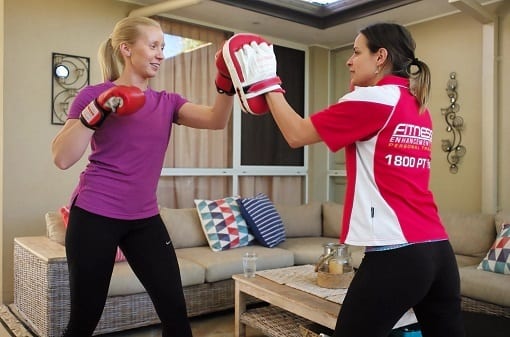 We hold you accountable
We have the solution to ALL these questions. Our Mobile Personal Trainers can bring the Mitcham gym to your doorstep. The Trainer comes at the time and location that you choose! The family can join in the session too! Your Trainer gives you a 100% private and personalised PT session in the comfort of your home. Your Trainer will hold you accountable to good nutrition and Training between sessions to ensure you stay on track to achieve your goals. You'll never waste a cent on an unused membership because your Trainer will be showing up at your front door!
Make a start today!
There's nothing to lose and everything to gain by enquiring now to have a chat with one of our local, friendly trainers in Mitcham. Let's see how we can help you get started on your fitness journey today.